PRESENTATION
Perched on the banks of the River Aare, in the new Strasbourg Exhibition Centre, we'll be hosting the 27th edition of ST-ART. This new edition is set to be full of surprises and innovations, and will also showcase our strong, local roots. Whilst Alsace is taking centre-stage, as always, ST-ART continues to reach out to all horizons, showcasing artwork, galleries and artists from across the whole of France and Europe.
ST-ART remains one of the leading contemporary art and design fairs in the region, thanks to both the exceptional quality of the pieces exhibited and the diversity of the visitors and collectors who attend it. It will welcome new galleries, including young, budding galleries, as well as faithful, renowned galleries.
With undying pride in its eclectic offering, the Strasbourg Contemporary Art Fair presents an artistic stage where art brut rubs shoulders with urban art, thanks to the loyal and selective tastes of the ST-ART Artistic Committee.
The 27th edition of ST-ART will beheld from 24th to 26th November 2023, and the opening event will be held on 23rd November.
Modules éditoriaux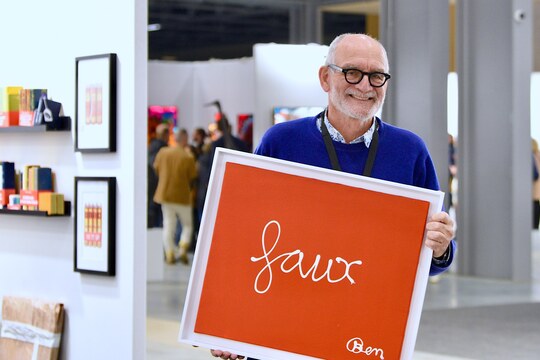 GEORGES-MICHEL KAHN
After 20 years of working for a prêt-à-porter company, and a seasoned and avid collector of 1950s/1960s French and European abstract works, in 1997, Georges-Michel Kahn opened a gallery in Strasbourg, in the square of the Strasbourg Museum of Modern and Contemporary Art. After 7 years in Strasbourg, he then opened a showroom in Paris, before settling on the île de Ré in 2006. Each year, the gallery takes on multiple artists and publishes artist books.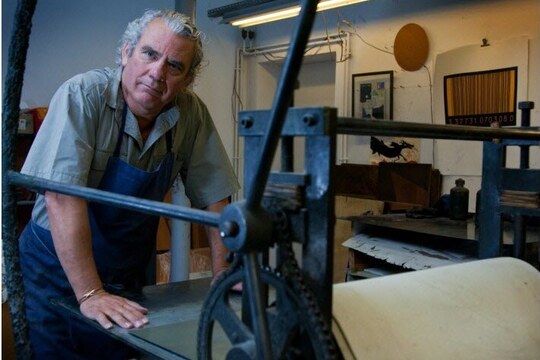 RÉMY BUCCIALI
Officer of the Order of Arts and Letters.Born in 1952, in Rueil-Malmaison, he studied photography and plastic arts in Paris, before joining the RIGAL studio in Fontenay aux Roses in 1972. Named taille-doucier (specialist in intaglio printing) in 1975, he worked under the watchful eye of Master Gaston Gerbault until 1976. In 1977, he opened his own studio in Paris, before going on to open another studio in Colmar in 1983. Ever since, countless international artists have featured in his studio. Creating contemporary engravings under the "Éditions Rémy Bucciali" label since 1989, he collaborated with numerous galleries, both in France and overseas: Paris, Barcelona, Berlin, Copenhagen, Cologne, Rotterdam, Stockholm, and Düsseldorf. He also took part in a plethora of international fairs, such as Art Paris, Art Elysées, ST-ART, Düsseldorf, Frankfurt, ART Karlsruhe, London Print Art Fair, and AAF Bruxelles.
Ckeditor

TO BE FOUND AT ST-ART FROM 24 TO 26 NOVEMBER!
Ckeditor
Hosier Lane, in Aix-en-Provence, is an urban melting pot, where contemporary art created by up-and-coming artists rubs shoulders with rare and exceptional pieces. The gallery is home to the latest work from street artist Seel.
Image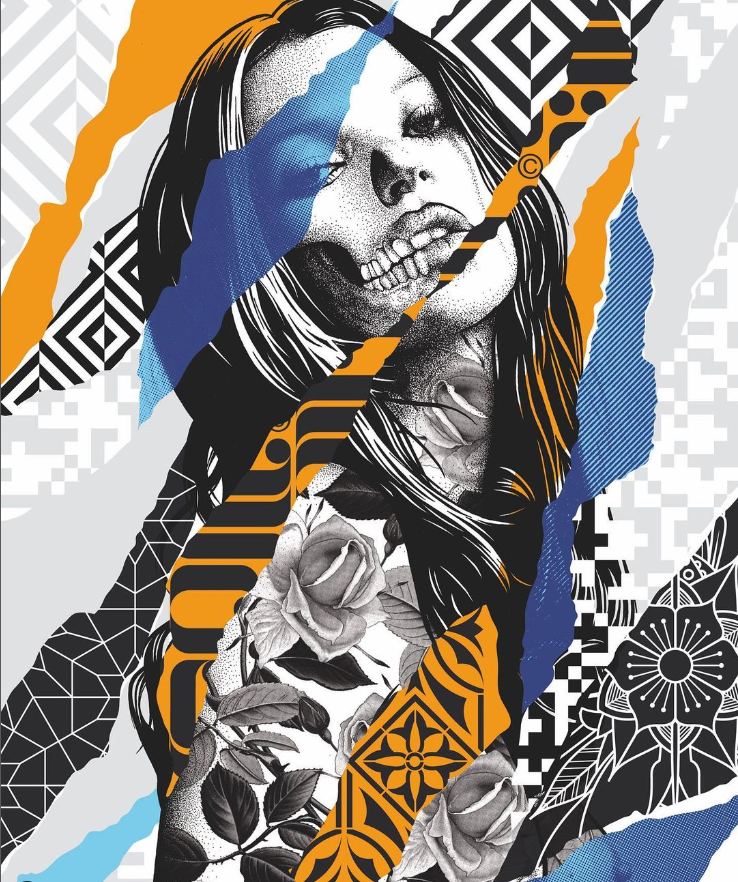 The JP Ritsch-Fisch has been exhibiting for more than 25 years, offering a space for promotion, mediation, research and publication for artistic creations, with historic art brut as a starting point.
Image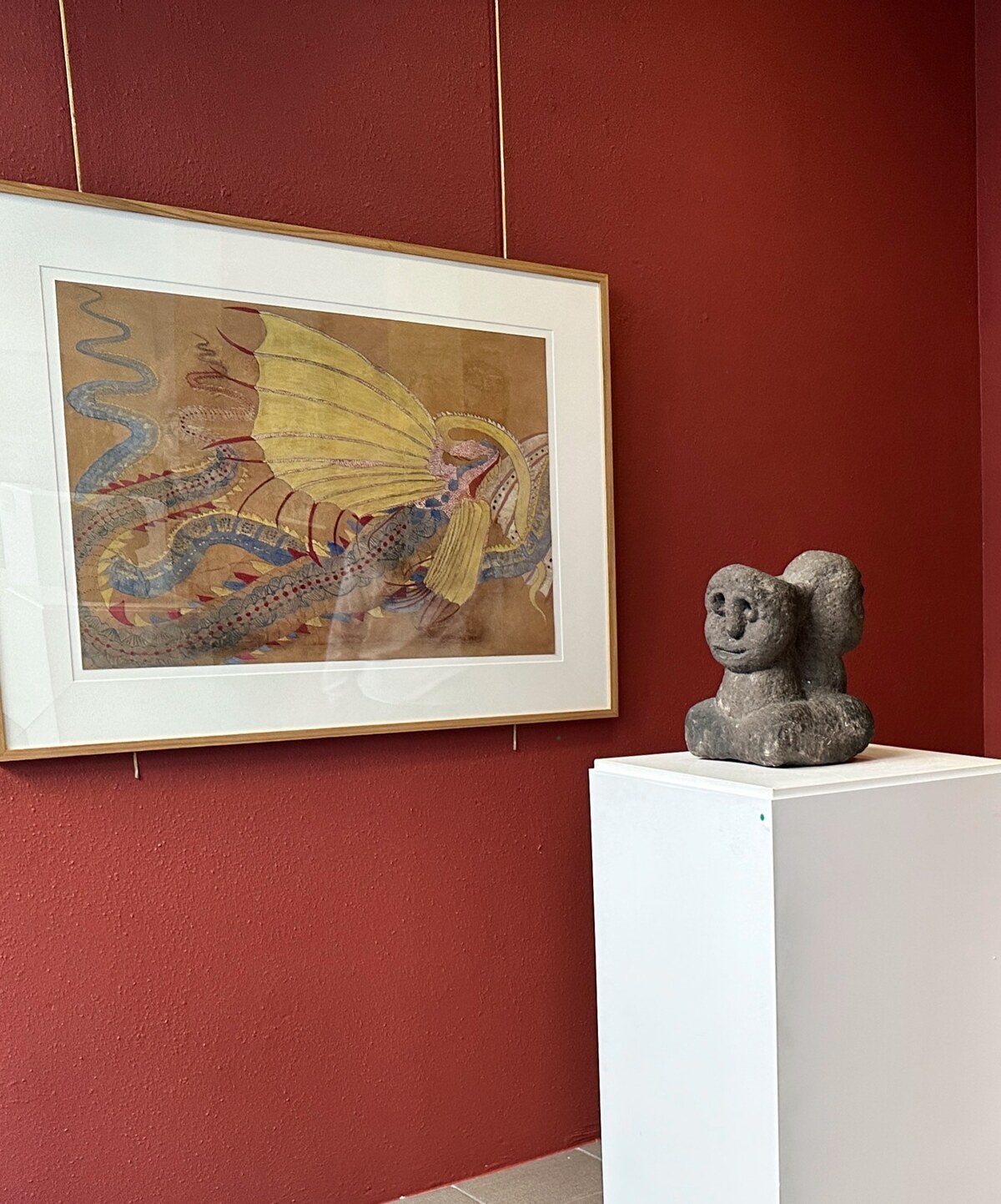 The L'estampe gallery mainly defends artists from the new figuration, specialising in aquagravure. Speedy Graphito is one of the pioneers on the French Street Art scene, making his mark on an entire generation.
Image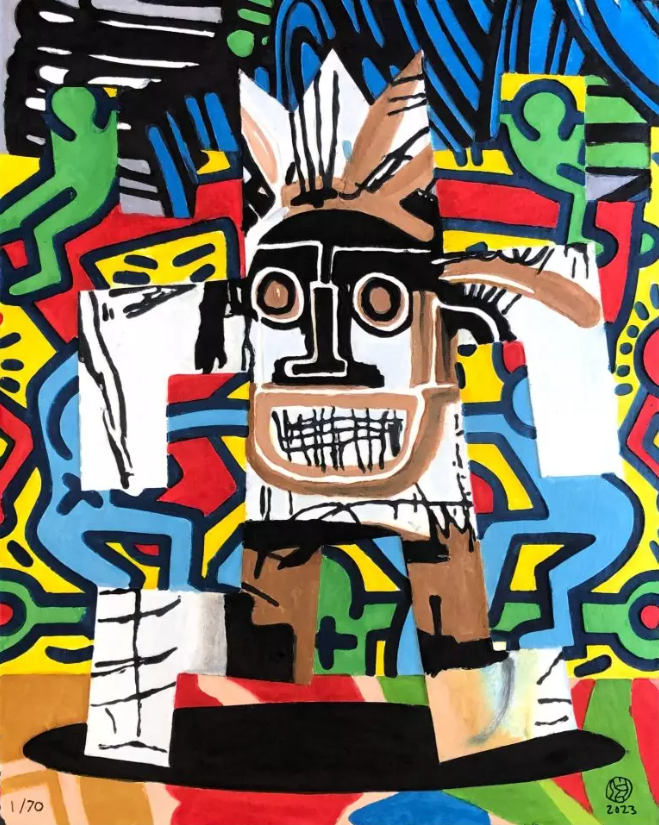 Ckeditor
The Retro Futur gallery is a new gallery, creating a link between old graphic pieces and contemporary art. In this gallery, they explore the notion that a piece of art is part of a reflection that traverses the centuries.
Image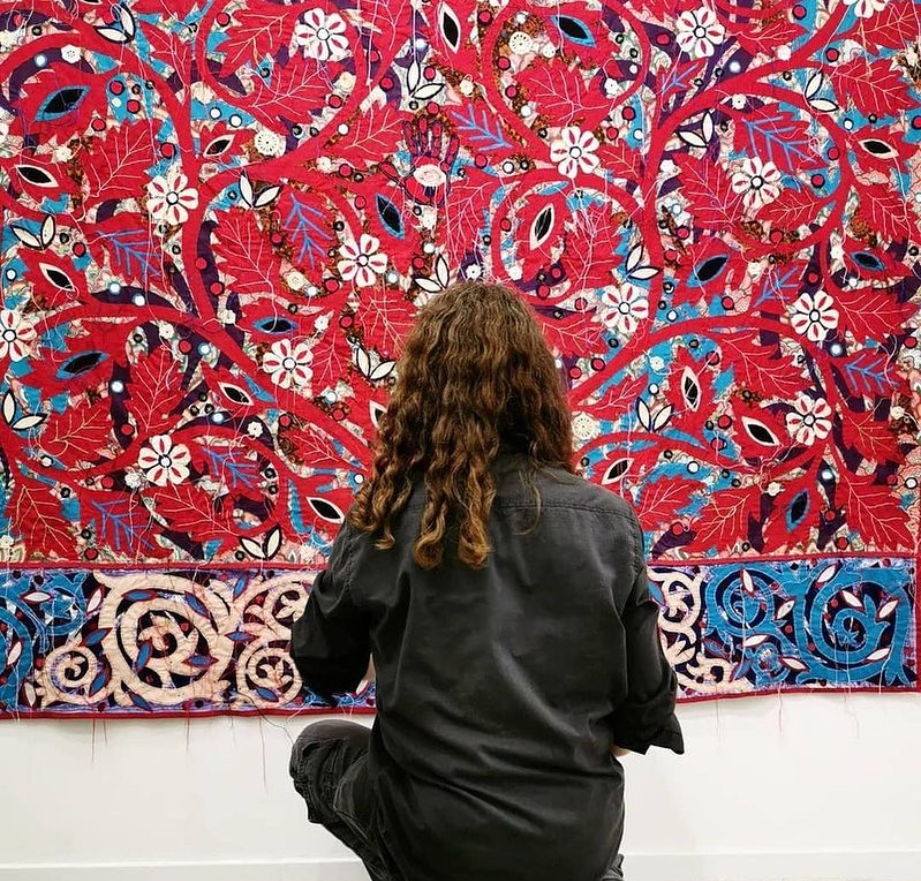 Galerie Alizarine is a nomad gallery, offering a supportive platform to emerging artists, where different art forms, generations, and cultures come together.
Image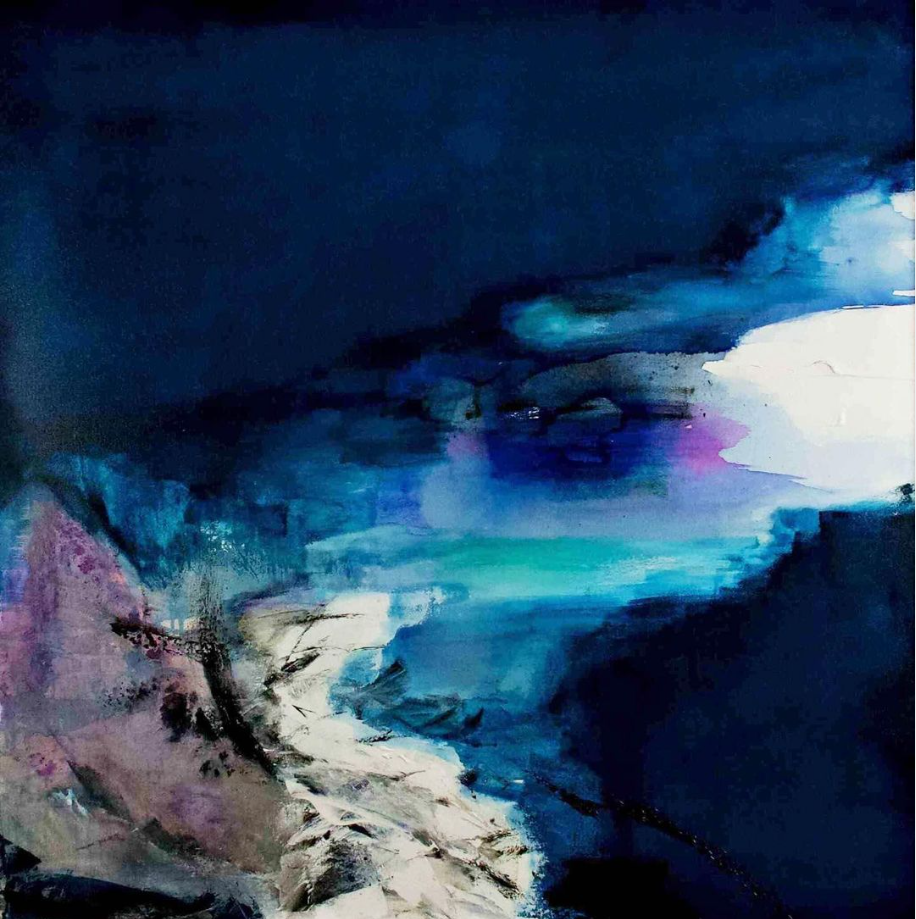 Nitram drew inspiration from historic scenes and wild fantasies, joining the street art and free figuration movement, working with African and South American colours.
Image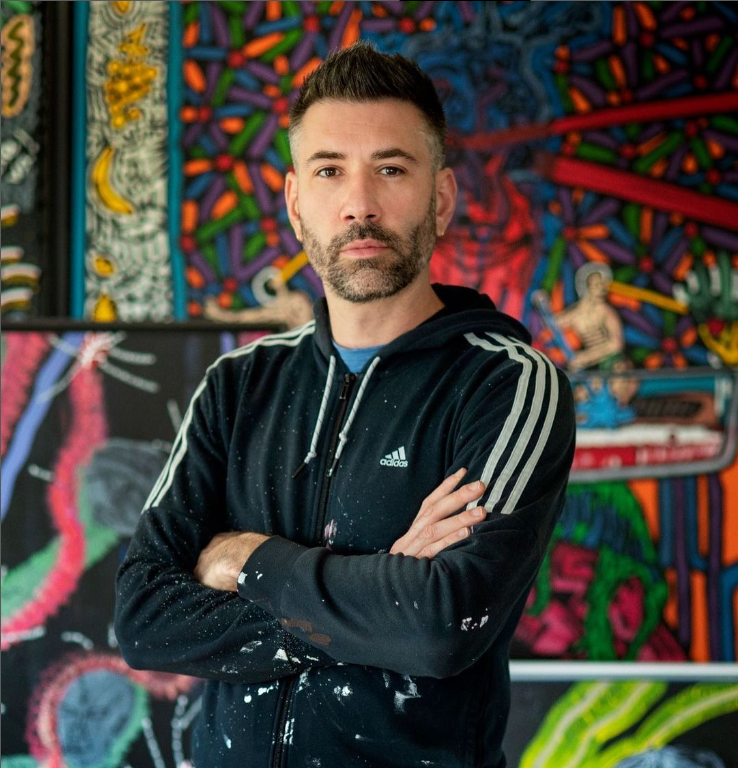 Ckeditor
Ryung Kal's work perches on the border between figurative and abstract. The particularity of his piece "Universe" is that it is renewed each day, taking on a new light, both figuratively, in line with our emotions, and literally, with the lighting.
Image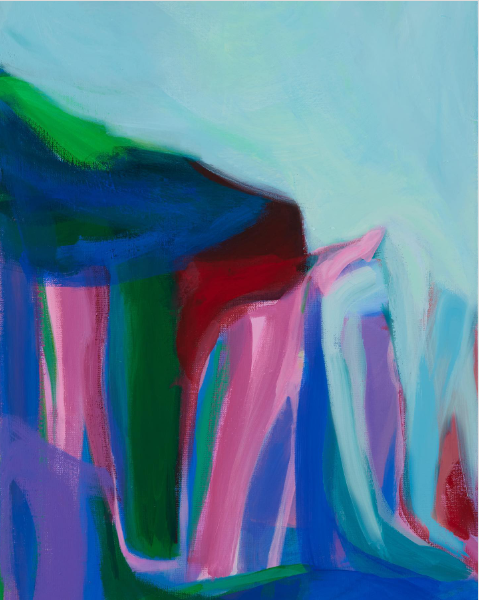 Women are a recurring theme in Patrizia Casagranda's work, whether as princesses, mythological figures or dustmen... To be found at the Galerie Minrath.
Image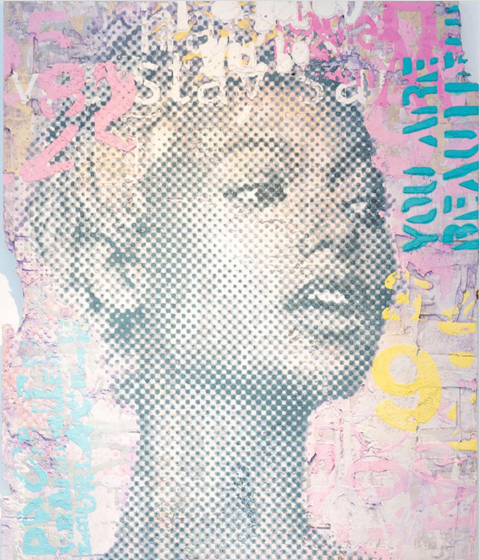 Quand les fleurs nous sauvent defends a new conception of the art gallery. As a nomadic artist, she creates unique events and artistic experiences on the theme of flowers and plants. Maia Flore seeks a coincidence between the real and the imaginary.
Image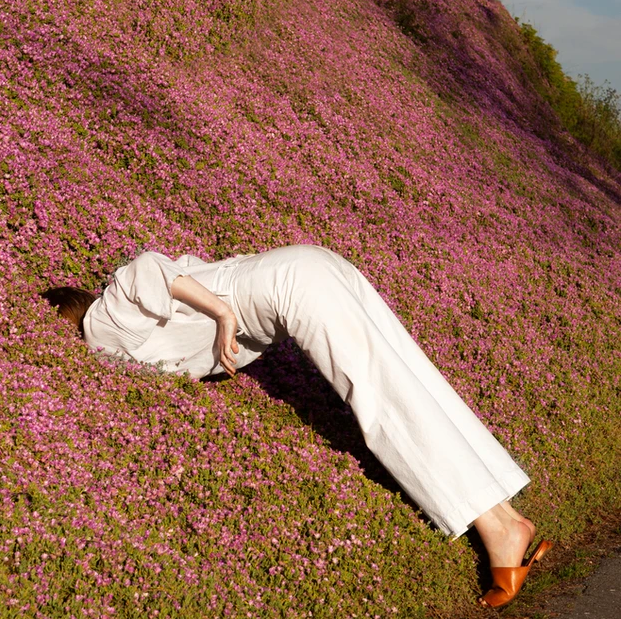 Ckeditor
The Abandoned House was initially a temporary project. The idea became permanent through the desire of artists to present their work there. The space is essentially devoted to young artists, offering them the chance to try their hand at a first exhibition, often a monographic one.
Image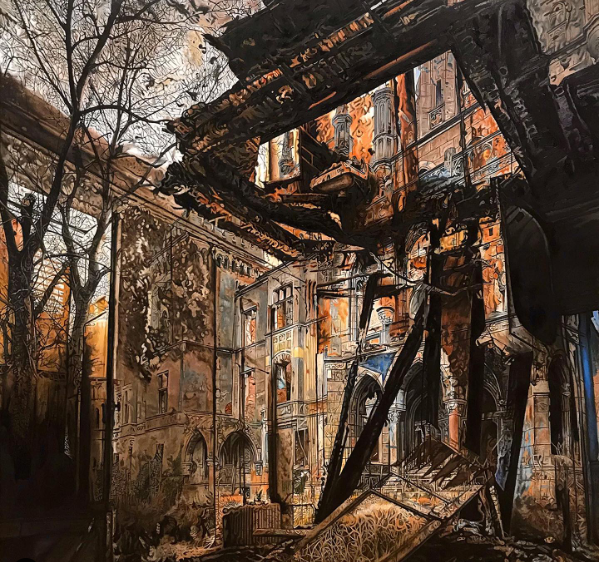 Galerie Christine Colon's aim is to encourage and promote artistic expression, creation and distribution, while supporting a return to renewed figurative art that stirs the emotions.  Laurent Chabolle collects and treats salvaged metal, giving it a second life.
Image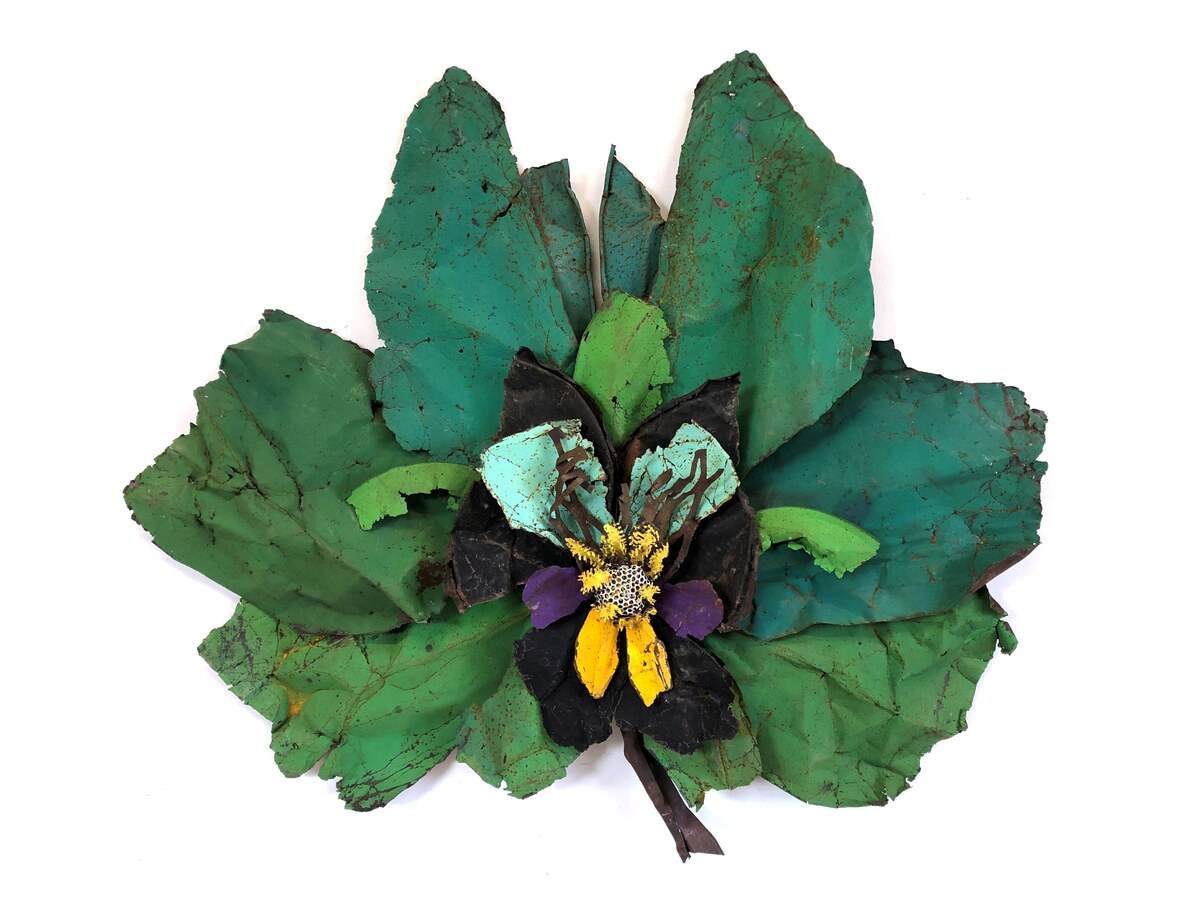 Tarik Chebli describes his painting as "oscillating between the pleasure of manipulating materials and that of reproducing figures". At the Quand les fleurs nous sauvent gallery.
Image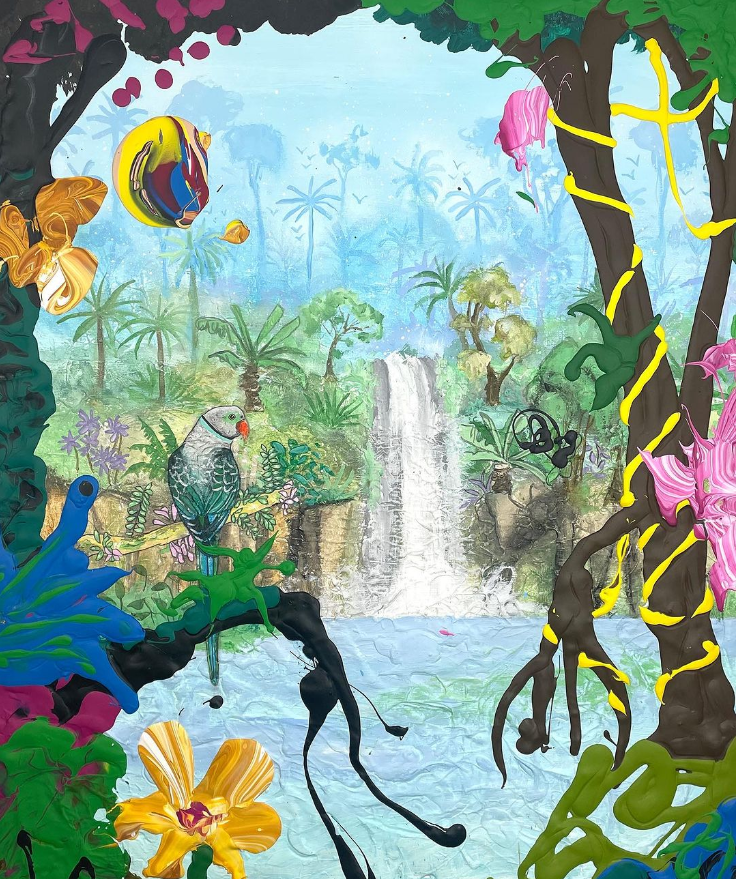 Ckeditor
Kanaria creates a universe that binds all things together: various stories and myths in which flowers, animals and human beings intertwine, crossing time and space. The artist imagines a world in full bloom, containing the sensuality of life. At the Galerie Quand les fleurs nous sauvent.
Image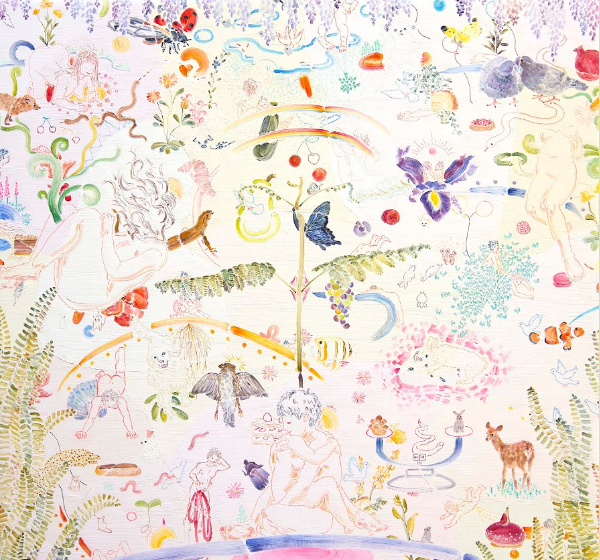 Niack is a self-taught artist from Mulhouse who comes from the world of graffiti. His perseverance, his "never give up" attitude, led to the creation of his blaze "Niack". He defines himself as a writer who stylises his lettering. At the Galerie Heart.
Image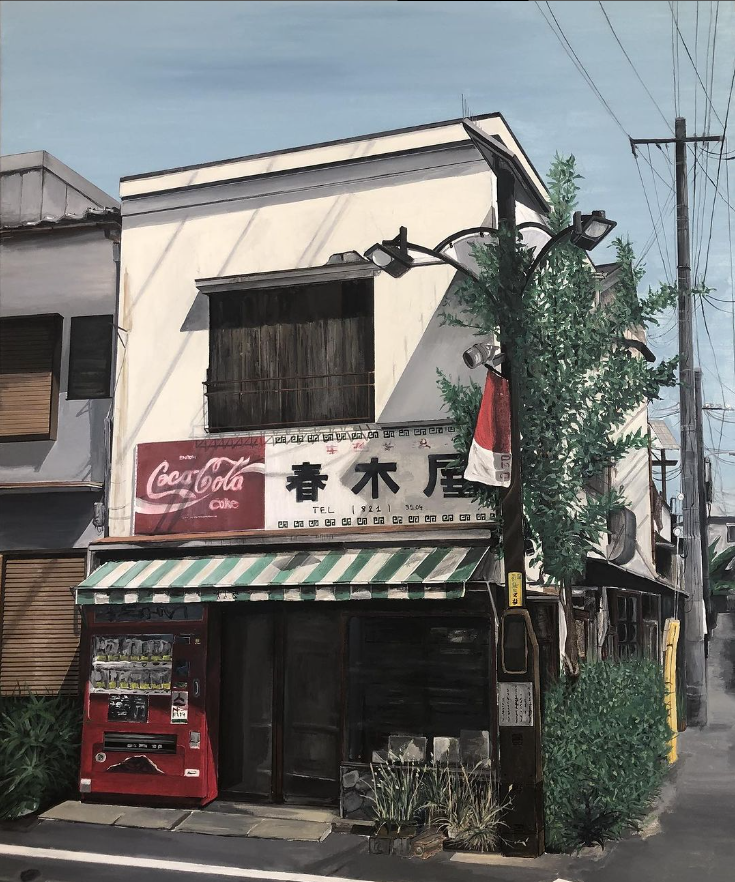 Newinger will be presenting 6 artists, including the Spaniard Ramon Suau. In his latest series of paintings, 'Unsold', he uses old oil paints to create three-dimensional works of art based on mathematical models.
Image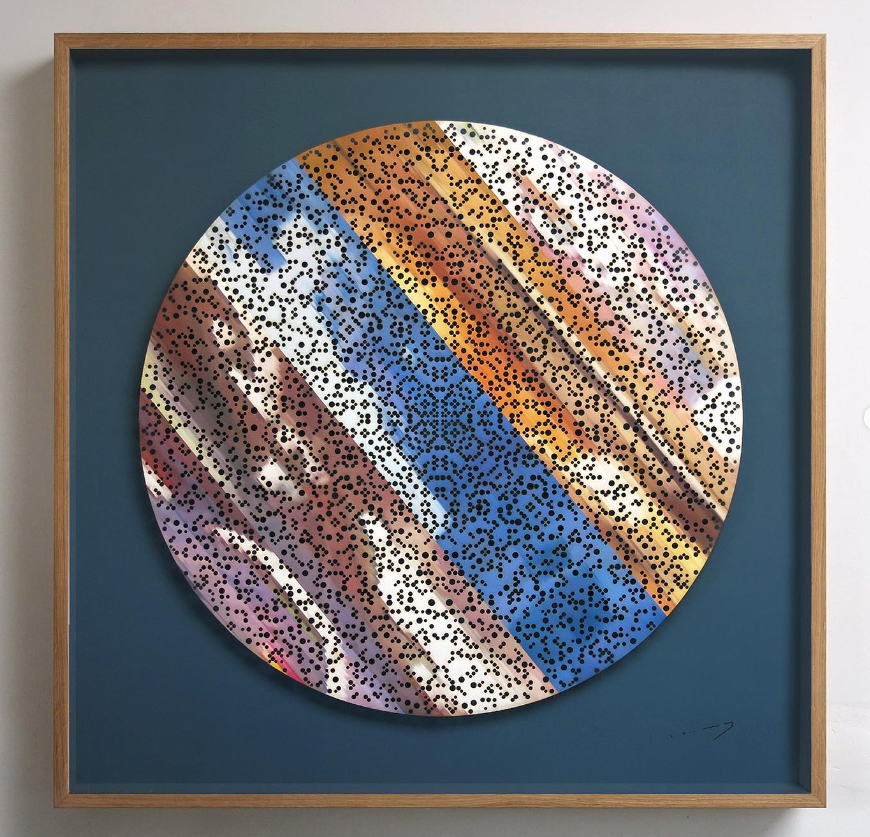 Ckeditor
ATM gallery Berlin will be presenting works by Anja Nuernberg. Colourful and often large-format, her works have a deep, joyful lightness, and their subjects are drawn from the artist's own memories.
Image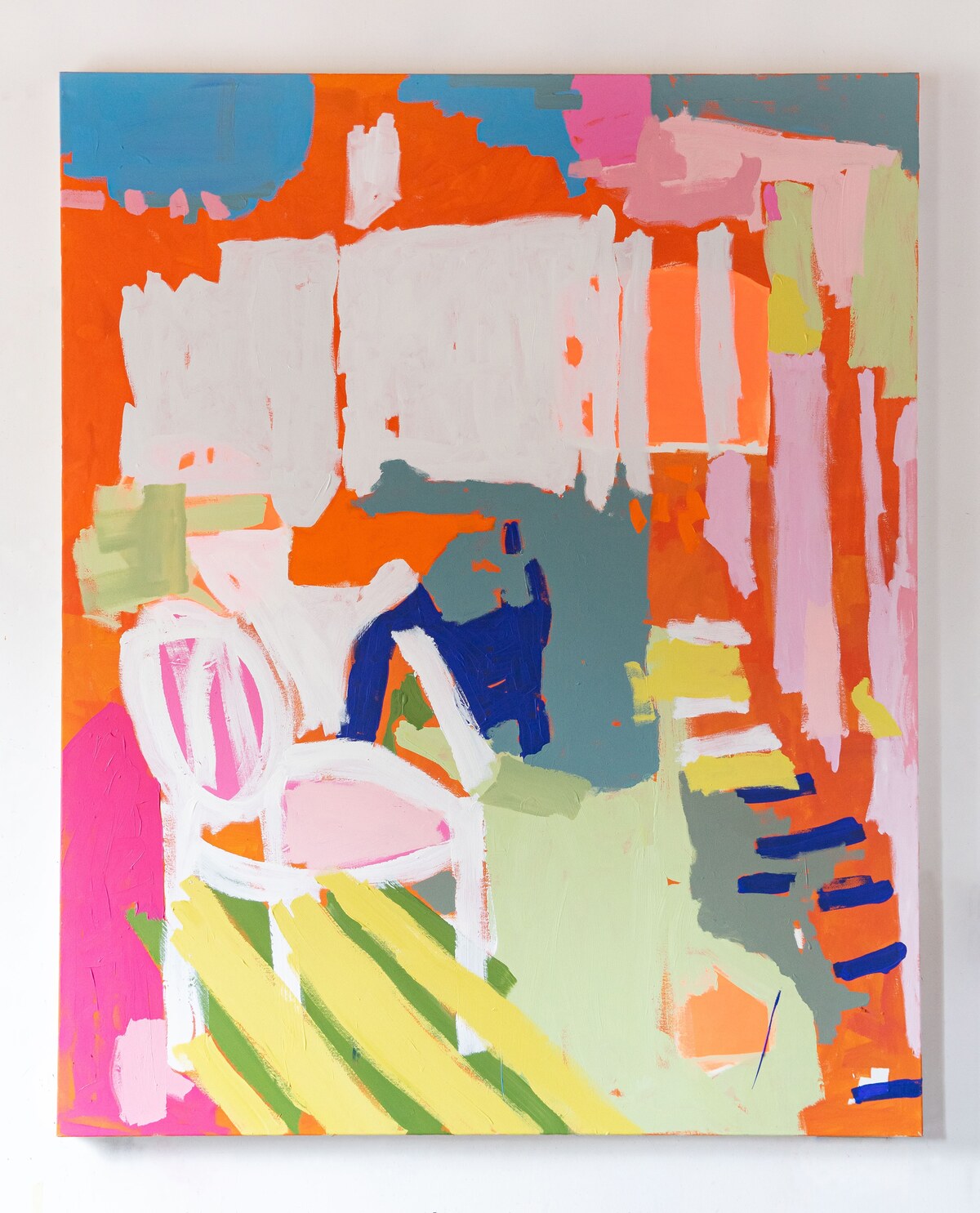 Galerie Murmure will be exhibiting works by Jacques Bosser, who has developed an empirical technique that he has been refining for over 40 years. These layers are made up of pigments mixed with acrylic resin to form a chromatic paste. Water and air shape his motifs. The painting gradually reveals itself, between layers and layers of paint.
Image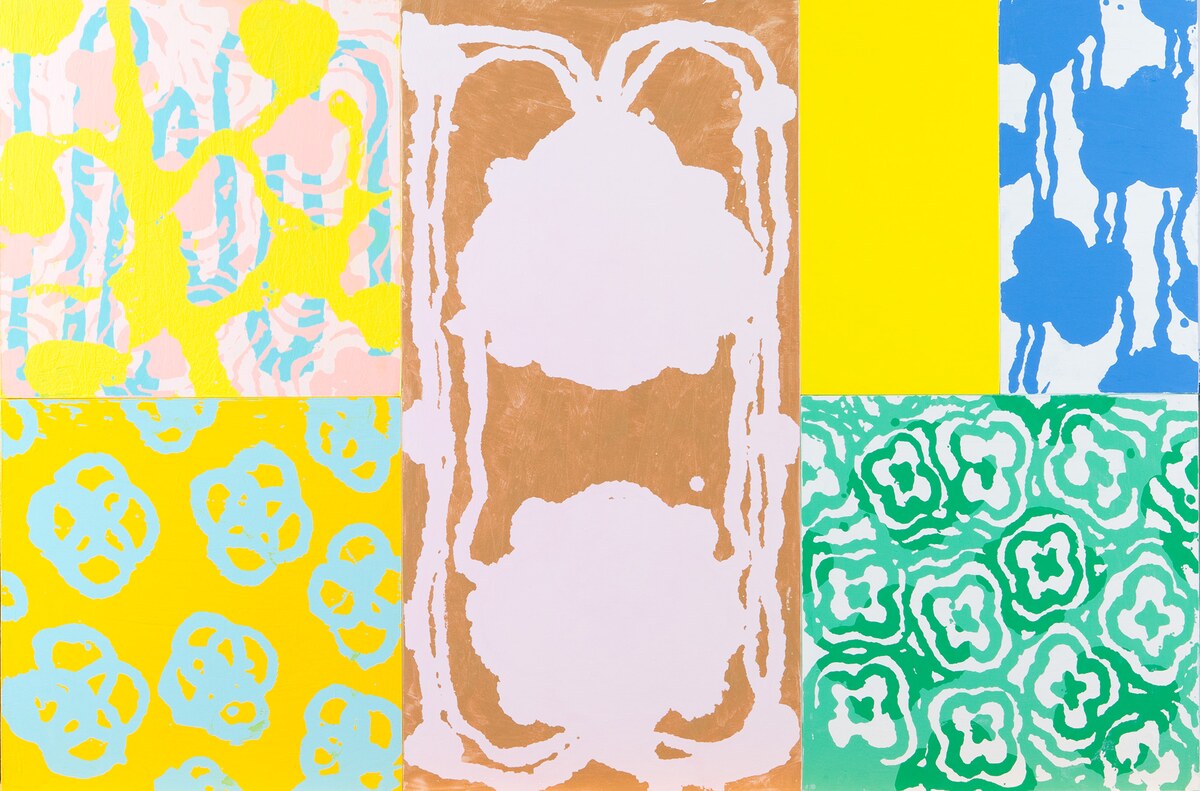 In support of Ukraine, a 7.77x3.49 m canvas will serve as a reminder of the horrors of war and injustice. Jean Pierre Raynaud, known for his radical approach, uses everyday elements to provoke reactions and raise awareness. This work symbolises Raynaud's artistic commitment to opposing violence, reminding us of the absurdities of our relationship with the world. Based on Guernica by Pablo Picasso.
Image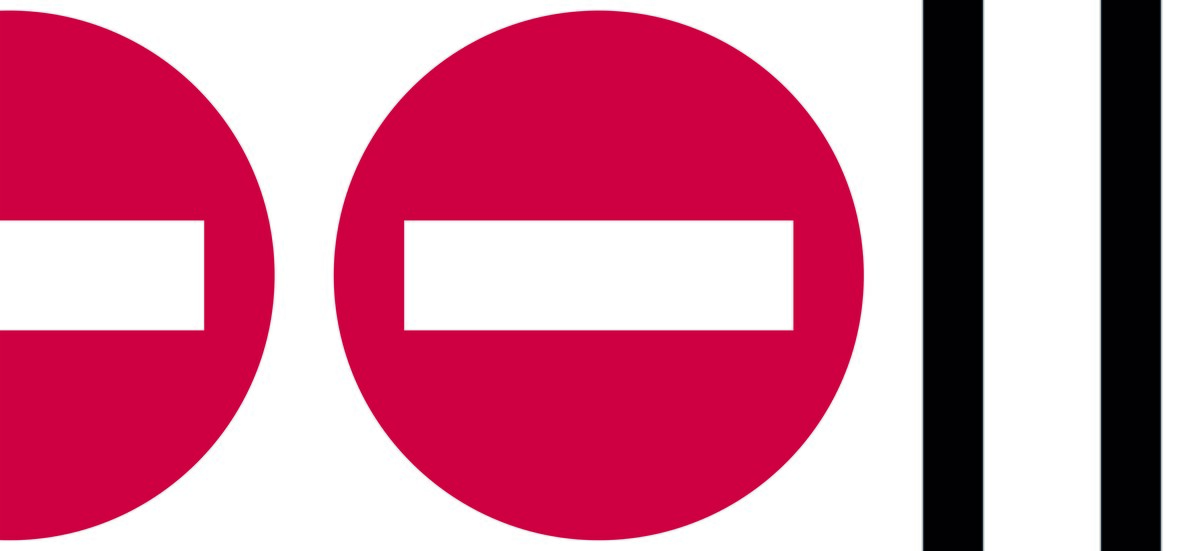 Ckeditor
Gallery40NL will be presenting some fifteen artists, including German artist Maximilian Verhas. The gallery specialises in contemporary and modern abstract geometric and organic art.
Image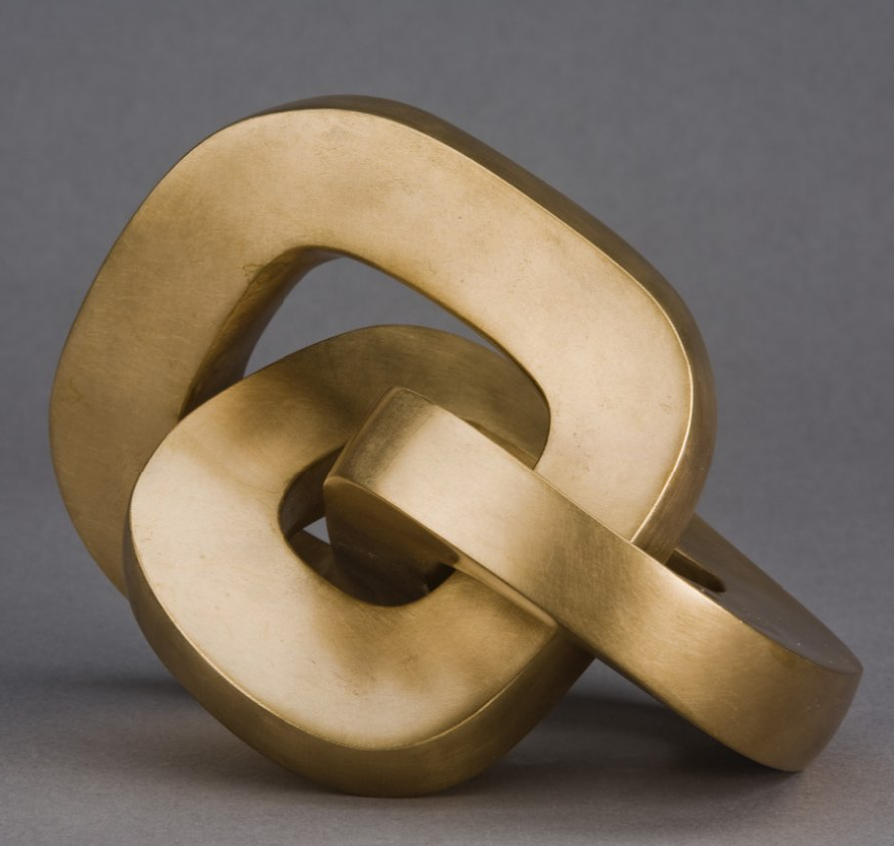 By exhibiting the masters of New Realism and Pop Art alongside works by rising stars, Galerie Guy Pieters has built up a solid reputation that extends beyond national borders.
Image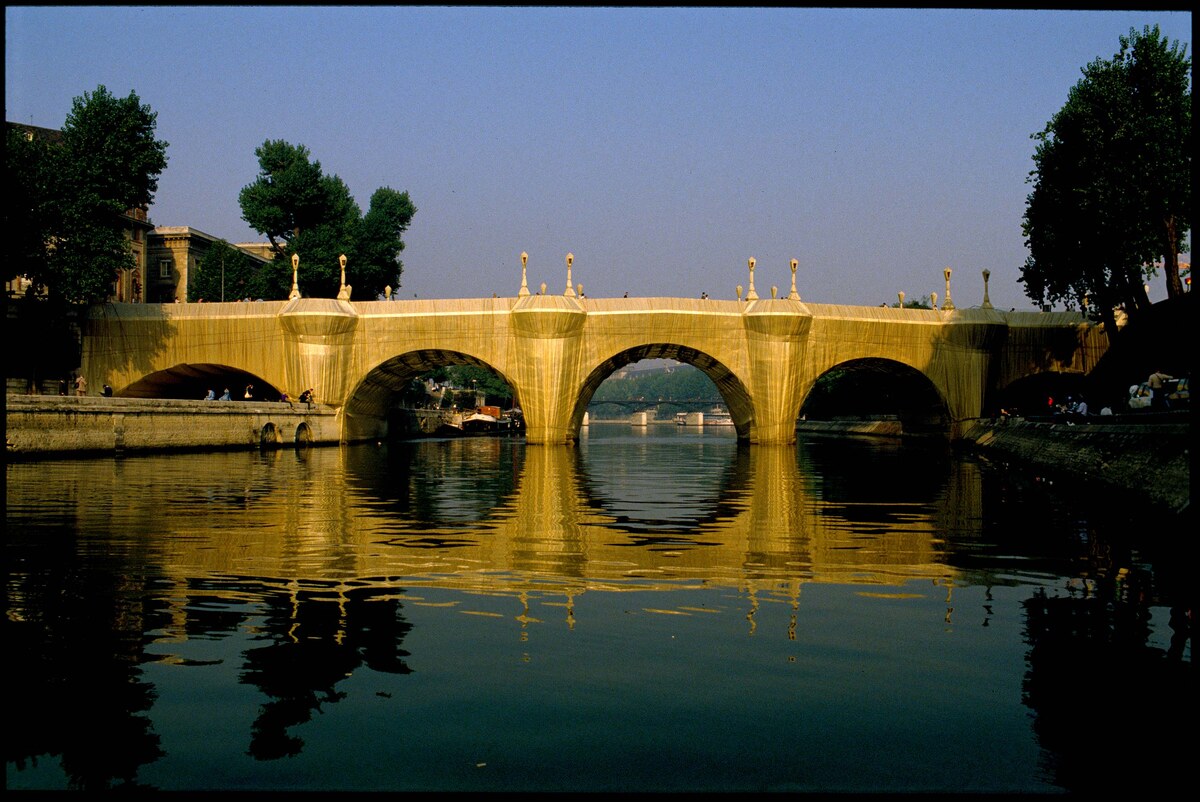 Galerie PJ was founded by Pierre & Jisun, a Franco-Korean couple with a passion for art. They present not only French but also international artists, and try to find unique artists who solidify their image.
Image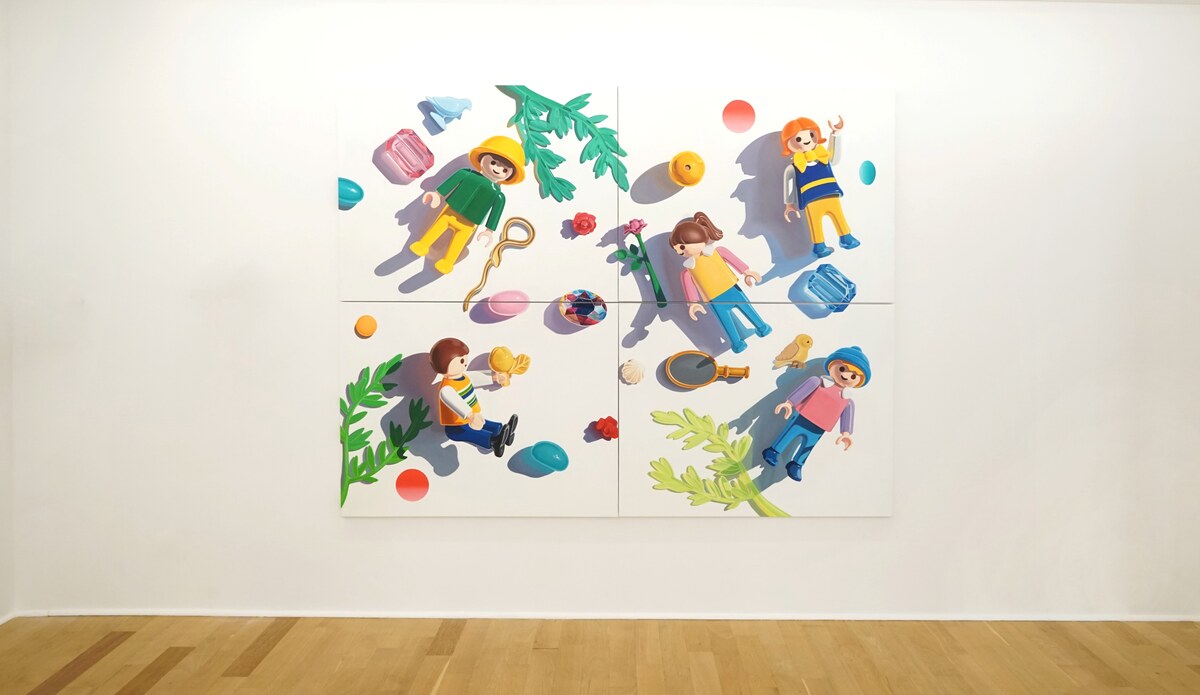 Ckeditor
Founded in 2020, Galerie Sandra Blum aims to showcase artists with unique sensibilities and often remarkable techniques, works of art between figuration and abstraction, between works of art and objects of curiosity.
Image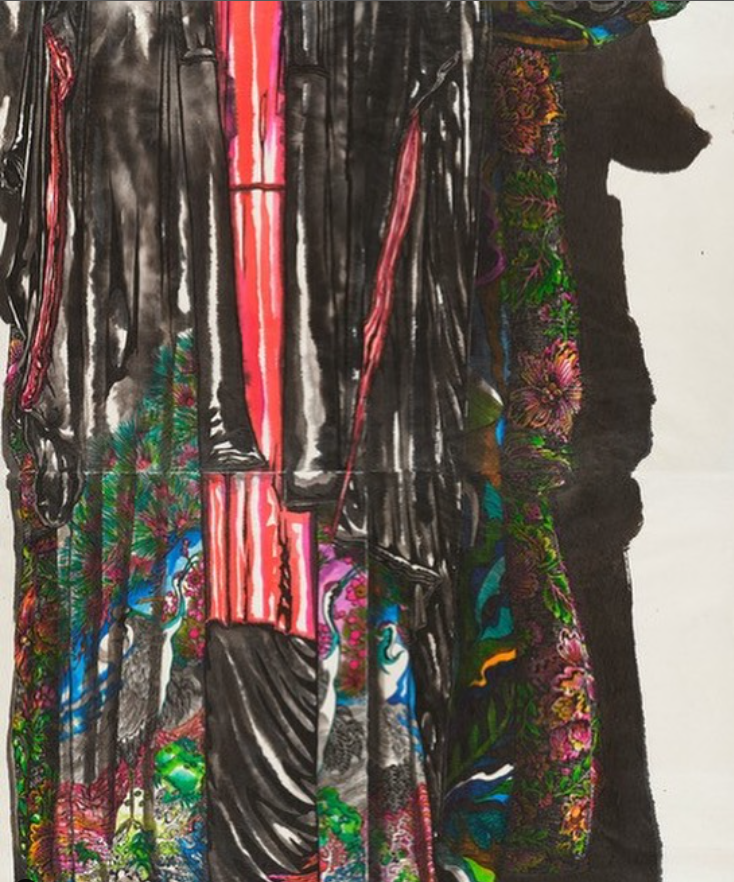 Aedaen Gallery has been present in Strasbourg since 2017 and has presented a number of artists. "Life after life" is a project by Francesca Gariti, initiated in 2022 as she meandered between the tombs of an old Jewish cemetery.
Image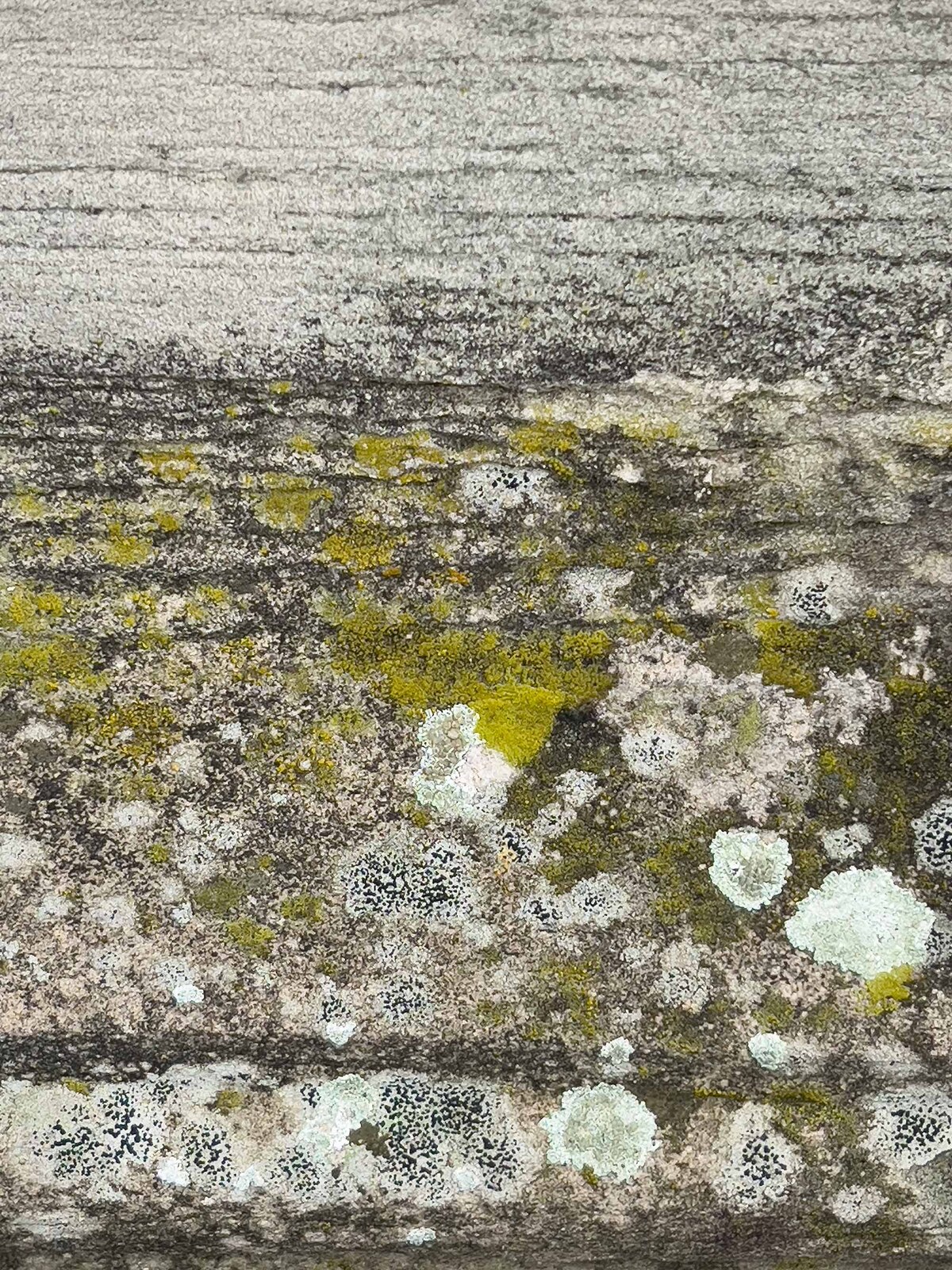 Galerie Decorde is a family-run business founded in 1993 that promotes internationally renowned artists by presenting paintings, drawings, prints, sculptures and photographs.
Image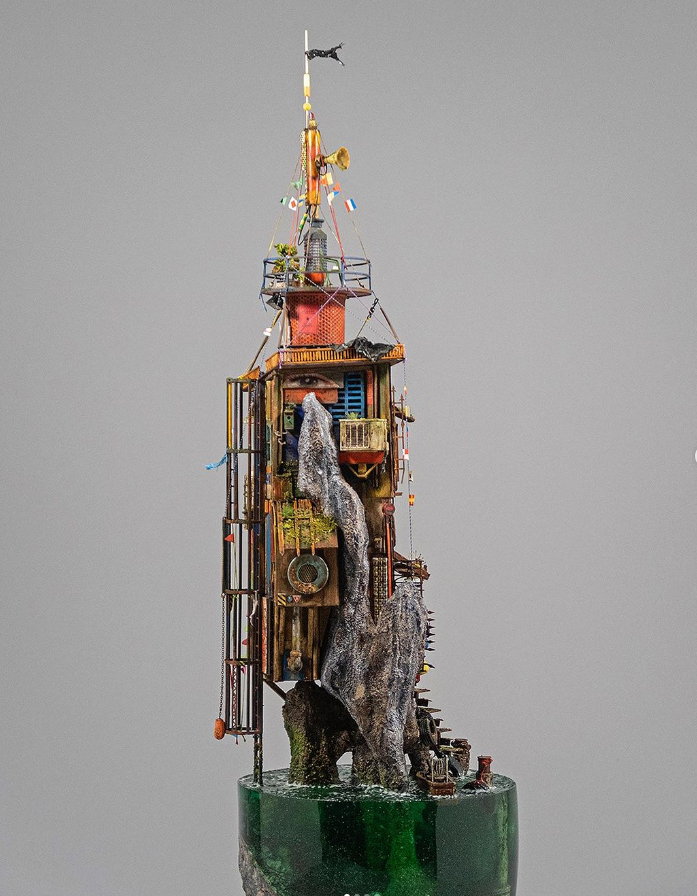 Ckeditor
The Apollonia art centre has created a living sculpture as part of the VITAL programme, a European cooperation project aimed at raising public awareness of the ecological emergency through contemporary artistic creation.
Image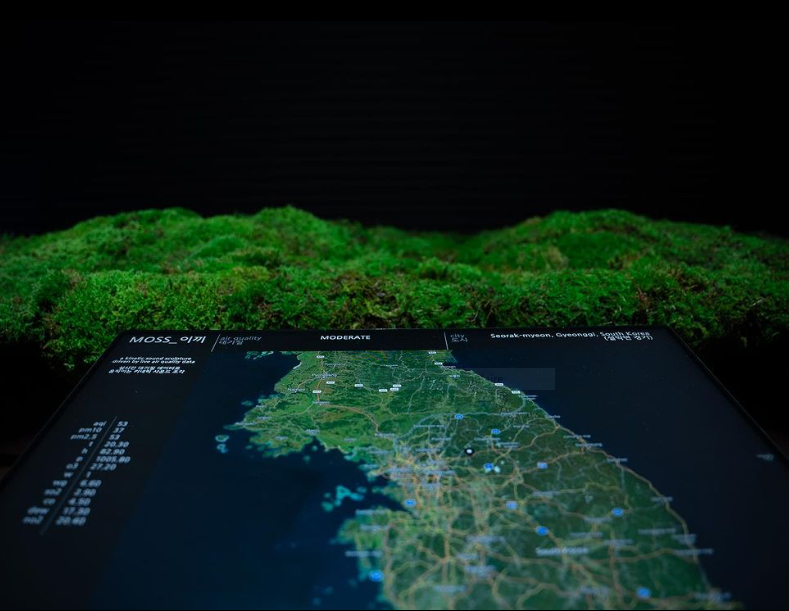 Visual artist Alma Bucciali will be showcasing her creations inspired by medieval art, using drawing, embroidery and engraving to blur the boundaries between so-called 'legitimate' culture and popular art.
Image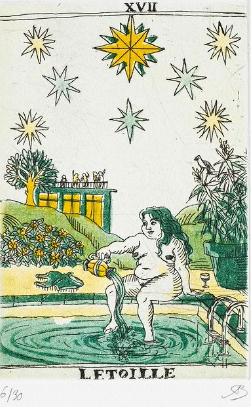 Galerie 6A is a Belgian art gallery that aims to promote and help develop the visibility of emerging artists. It defends the idea that art is designed to generate emotions and offer visual pleasure.
Image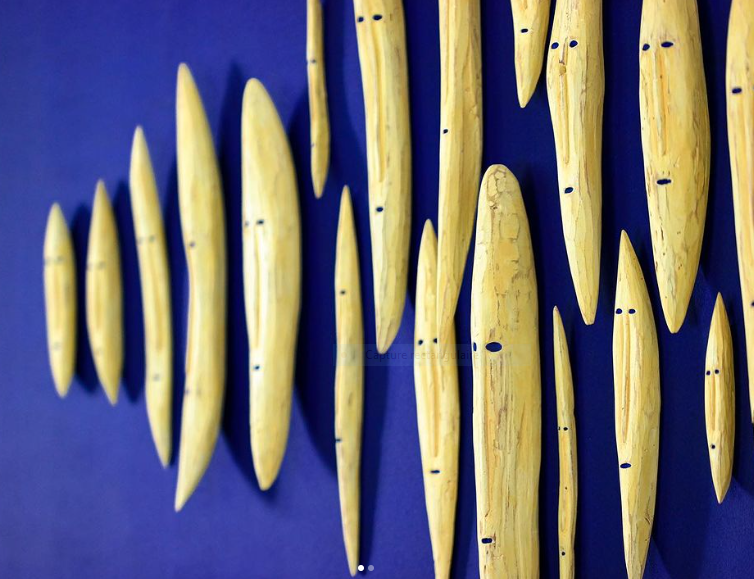 Ckeditor
Galerie Z22 has been presenting international artists in Berlin since 2014. It is committed to breaking down barriers and creating a space in which exciting, high-quality art can be exhibited, while also inviting visitors to linger and engage in dialogue.
Image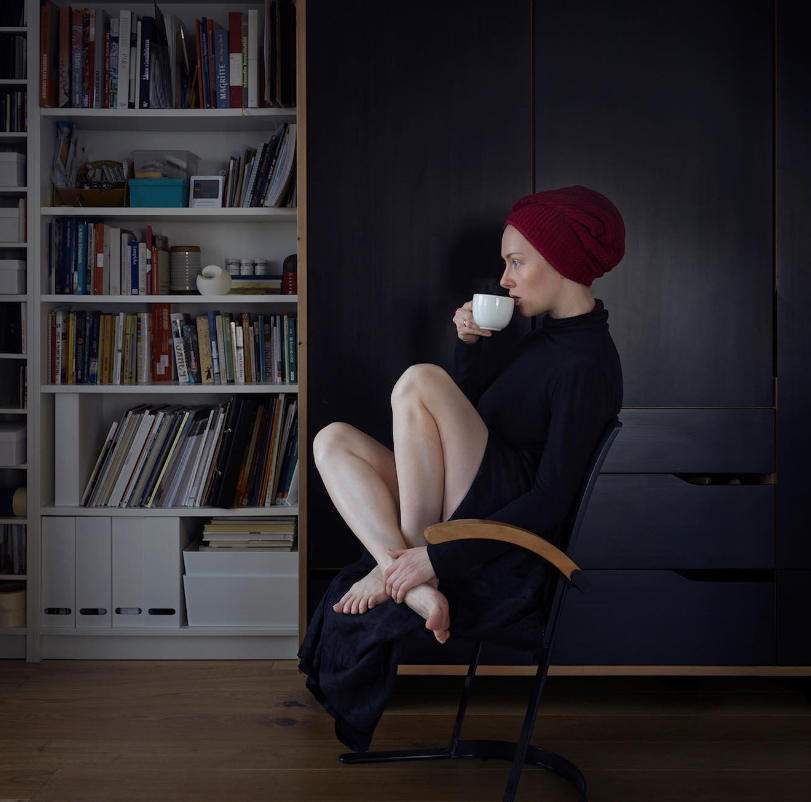 In 2018, L'Industrie Magnifique launched the "Industrie Magnifique" project in Strasbourg, a cultural event highlighting the region's industrial heritage and creating a dialogue between contemporary art and industry. Museum of the Moon by Luke Jerram will be on display.
Image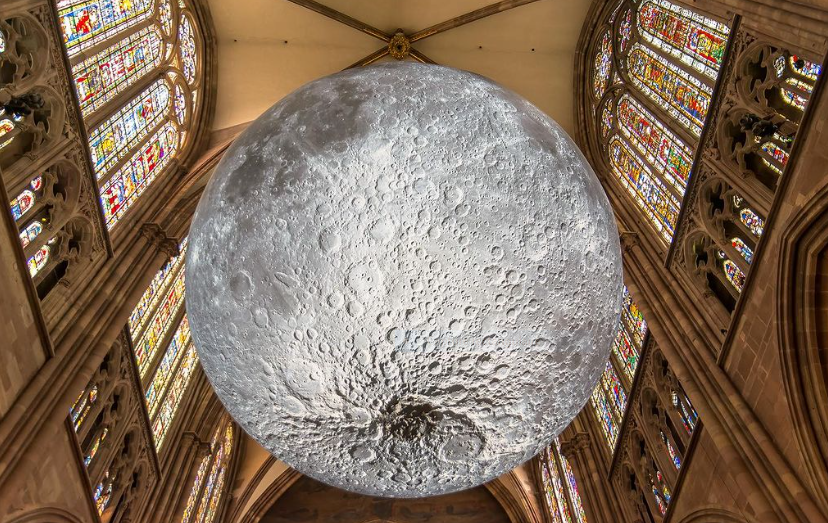 Kraemer Gallery is the concept of a contemporary art gallery aimed at both insiders and neophytes. It shares the different currents of Pop Art, including the New Realists, members of Figuration Libre or Narrative, Young British Artists and the American underground.
Image
Ckeditor
Founded in 2014 in Paris, Yumi Gallery's vocation is to determine a 360-degree strategy for the development and support of artists, while events provide them with exhibition opportunities.
Image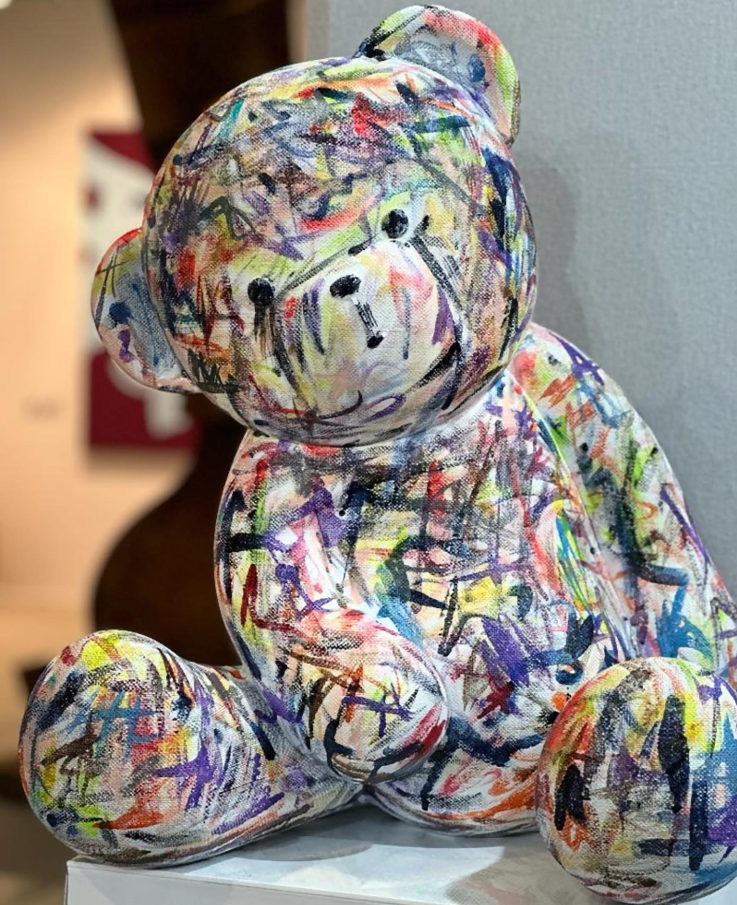 William Schanewald's gallery offers a strong, specialised selection of Modern, Contemporary and Abstract art, aimed at both occasional buyers and discerning collectors, with a particular emphasis on dialogue.
Image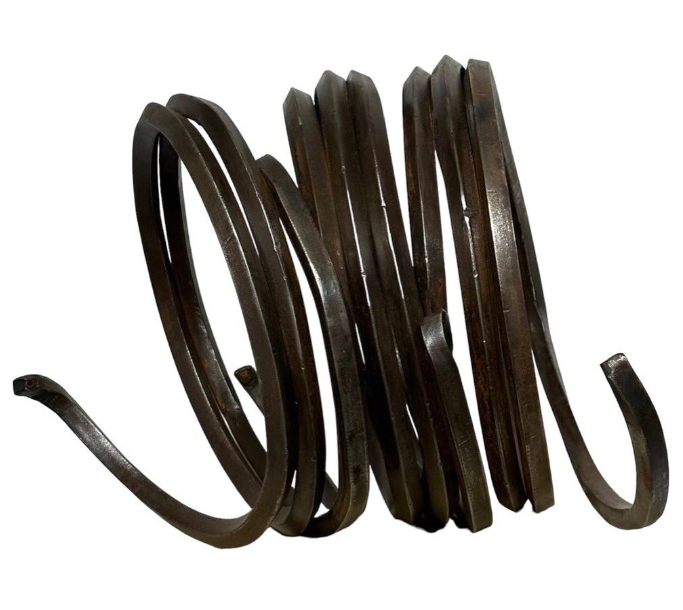 Since its foundation in 2015 in Hamburg, GOODWIN GALLERY has been highlighting urban and rural influences in contemporary art, covering a wide range of styles, from figurative to abstract and post-modern pop art.
Image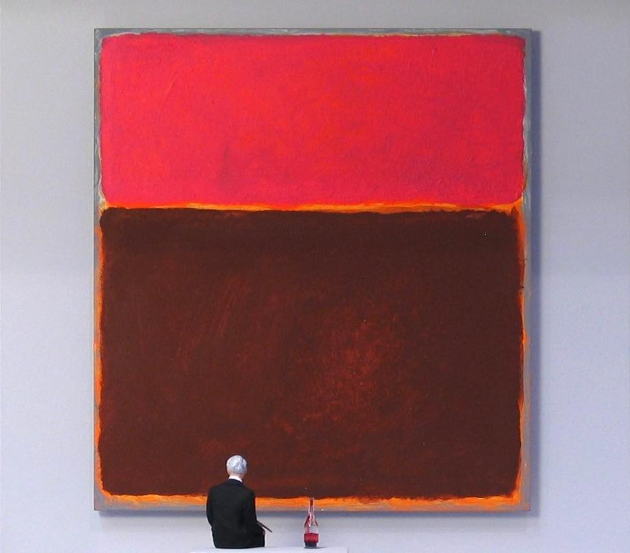 Ckeditor
For 25 years, Galerie LeMEtais has been organising regular exhibitions of Art Brut and Art Singulier in art venues across France, as well as taking part in numerous international art fairs.
Image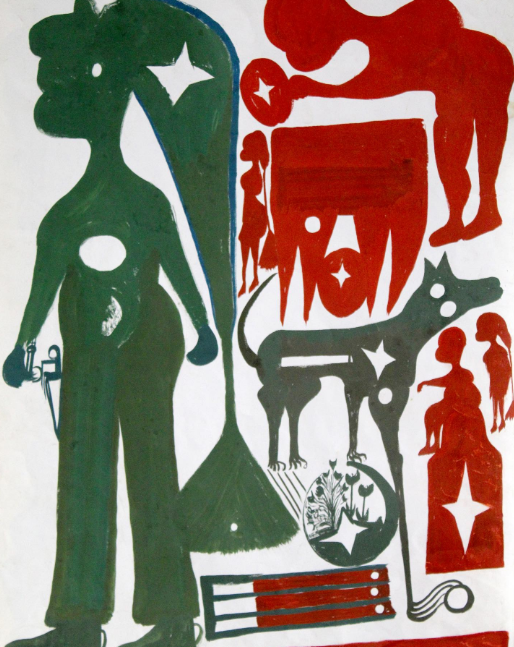 Galerie Chantal Bamberger will be presenting a selection of works by artists who have regularly exhibited at the gallery since 2005 (Ernest Pignon-Ernest, Gérard TITUS-CARMEL, David Nash) as well as young artists whose original, high-quality work they champion.
Image
Galerie Saltiel KMG is a place where major figures in Modern Art and Lyrical Abstraction, as well as representatives of Figuration Libre and narrative art, live side by side...
Image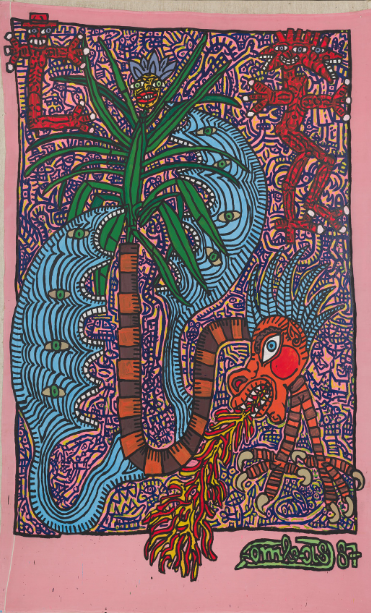 Ckeditor
Since 2016 in Strasbourg, WITHoutARTgalerie has been committed to presenting modern and contemporary works of high artistic quality focusing on line, gesture, writing, black and white, colour...
Image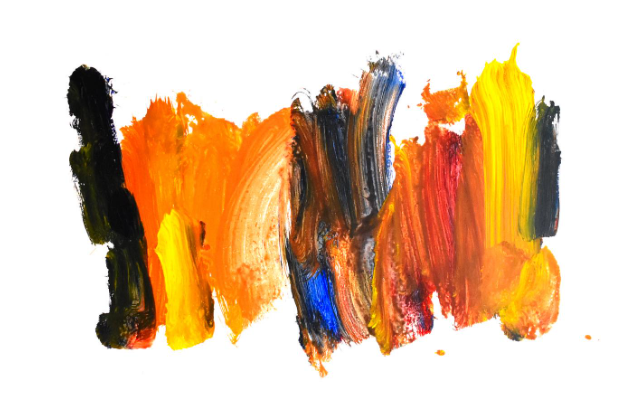 ---